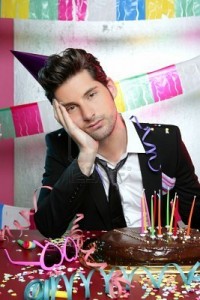 Imagine walking into a party that you were invited to and seeing 150 people standing around. They're dressed in their best, and ready to have a good time and be conversational.
When you walked through the door, people looked over at you, but no one said anything. Surely you didn't want people to make a huge deal over you entering the room, but a simple 'hello' would have been nice.
As you move around the party, you notice a few people chatting among themselves. There's no one eating or drinking, but that's not because they don't want anything. It's because they don't know who to ask about where the drinks are. Where's the food? Where's the bathroom.
Basically, the party grows and grows because of word of mouth, but does it do it's job? Do people have an enjoyable experience? Will people come back?
Just in case you didn't pick up on it, this was a complete metaphor for your dealer website. More importantly, your dealer website without an automotive live chat function on the site.
People will come in and out of your online showroom everyday. If your advertising is paying off, then you're noticing that your traffic is growing exponentially. Bringing people to your website is only half the battle. You then need to convert them into customers; real live showroom visitors who buy a car from you.
This is almost impossible without automotive live chat.
If a customer comes onto your website and wants to ask a question, who do they ask? Do they call your dealership? Is your dealership open when Mr. Jones gets off of work at 1AM, after a long day on the road in his old car that he's been meaning to replace.
Not only is it important to have automotive live chat, but you should absolutely consider having 24/7 live coverage on your website. Trained agents can create conversation and build an interest in your product. They can answer questions, address objections, set appointments, and create traffic.
You bring the website hits, we'll bring the leads.
We'll bring the leads to your door, you sell the cars and reap the benefits.
It really is that simple.