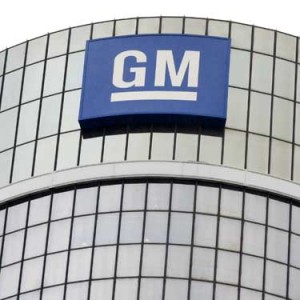 You remember General Motors, right?
Good old General Motors. They took a tumbling dive into the pit of financial crisis. Many people, myself included assumed that it was the end of the long time car dealer. The United States financial crisis had affected everyone pretty substantially, and GM was no different. Before too long, General Motors would just be a car maker who we'd just tell our children and grandchildren about. It would go down in history with the wood panel station wagon as something "They just don't make anymore."
After the months and even years following the admitted financial downfall that GM was facing, and its taxpayer funded bankruptcy,the news-lines were quiet. They mostly kept tight lipped except for comments made to inside sources. Again, it was assumed that the loud booms that were once heard by GM would gradually dissipate into soft whispers, and then would eventually become silence.
SURPRISE.
GM announced recently that they have a new plan for rebuilding. Their investments in startup companies are what they hope will be their driving force and will attract appeal to their products once again. GM has a $7.5 Million dollar investment in solar power start-up Sunlogics.
GM has been known as a company that does a lot if internal business, not depending on outside sources. Well, until they needed money. When crisis hit, GM was slapped in the face, and made to realize that sometimes, you can't do it all. They're looking at outside sources of inspiration and means of recovery.
They're not the first automaker to seek out the power of fuel efficiency and solar-power. Heck, who doesn't have a solar powered or fuel efficient option, these days?
But this isn't the lesson.
GM, through bad times and good times has not given up. It must be sort of humbling, you know. To think you're the best of the best, the be the best of the best, and then take a nose dive and hit rock bottom. But true to any good heroic story, GM stood up when they could have just taken the hit and dissolved. It wasn't only dollar signs that they saw, but the fact that they just couldn't fail. Accepting defeat wasn't an option for them.
Will this new business turn help them out of their financial hole? Will we see an electric Envoy? Only time will tell. But can we all learn a lesson from GM's admirable attempts at recovering after epic seemingly company ending failure?
The get a long slow clap from our direction for sure.
I'd be interested in what you think about this. Do you think GM's move toward start-up and solar powered investments will be the oomph they need to make a comeback?