Over 550 million people use Facebook Marketplace to buy and sell products each month.
CarChat24 can list your car dealership's inventory in Facebook Marketplace!
Benefits: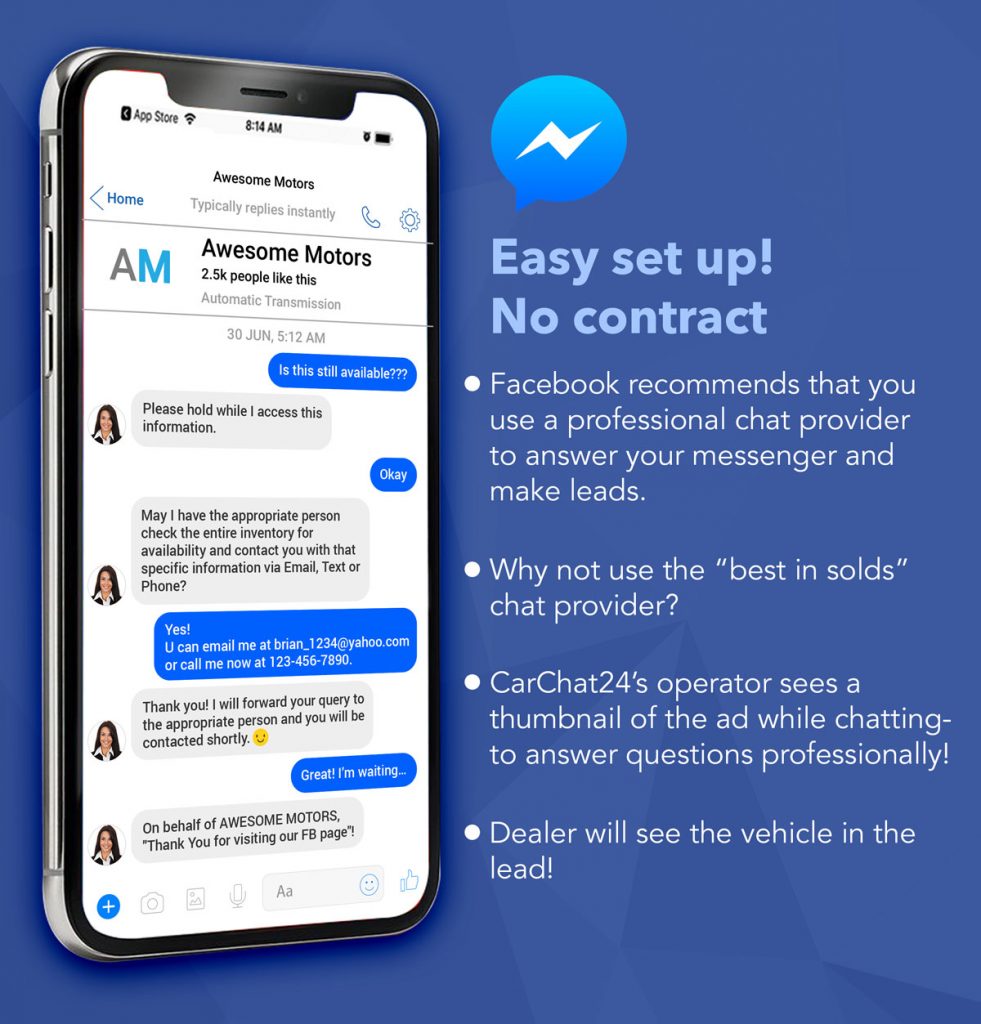 Powerful:
Show your dealership's inventory to over 500 million shoppers who browse Facebook Marketplace.
Real:
Reach real, verified Facebook users whose contact information you can collect instantly.
Dealer-Focused:
Car shoppers can sort listings with filters like price and mileage, Message your dealership directly on Facebook, and save your vehicles for later viewing.
Smart:
Track which vehicles shoppers are viewing and advertise similar vehicles to them later on Facebook.
Ready to Start Selling on Facebook?