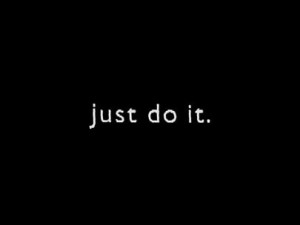 We here at Car Chat 24 believe in a lot of things.
We believe in providing excellent dealer chat services to our clients.
We believe in the power that live chat has to offer a website.
We believe that interacting with your website traffic can be the difference between 100 sales and 200 sales.
But one of my favorite things, something that the President CarChat24 has instilled in me is:
"Do what you say you're going to do"
You'll see a lot of case studies and selling points all around our CarChat24 website. It's important not only to make our potential customers and clients aware of what we can do for them, but give proof that we've done what we said we'd do multiple times.
Short and sweet: Here's what we say we're going to do on various parts of our website:
We say we can increase your website traffic.
We say we can increase your ROI.
We say we can increase the number of leads you get from your dealer website.
We say we'll give you a 90 day money back guarantee.
We say we'll improve the quality of leads you receive.
We say we have proven effective means of increasing your conversion rates.
…But do we do it?
YES.
We do.
Why the inspirational jargon today? I got an e-mail from the president of CarChat24 today asking me if everything was okay as he hasn't seen anything on the blog. And if you should know one thing about me, it's that I'm a blogger. And I love to blog. His saying that made me realize that I'm not doing what I told him I was going to do; blog. I'm not acting in the way of the mission of the company.
I could have given excuses, I could have made false claims, but instead, I realized that I value what CarChat24 stands for –  not JUST what they provide, which is honestly a great dealer live chat service – but their values, insight, and everything that I've learned.
Working for the company has given me an insight like no other into the world of Automotive Live Chat, and even automotive dealers. I personally worked for a car dealership in South Jersey for about 4 years wearing many different hats. I was successful at what I did, when I did it. When it came to taking on the role that I have now with the company, I came in sort of blindly. I had never been on the automotive service provider side of things.
So, to sum up all of this:
Do what you say you're going to do.
Believe in what you're doing, or don't do it.
Watch out on our blog, right here, for some great stuff, because I'm going to be blogging.
…And I'm doing what I say I'm going to do.