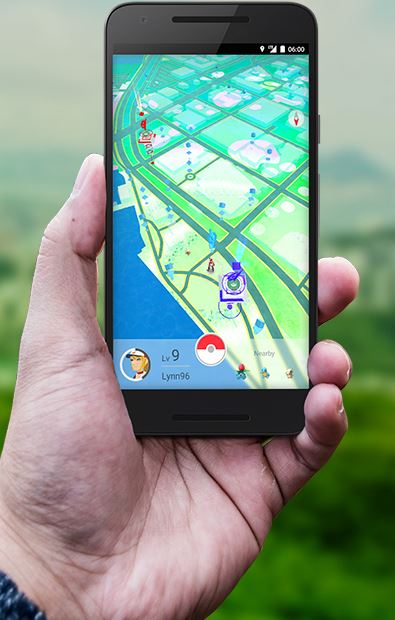 Pokémon GO activity is clear proof people are active online around the clock, and that 24-hour chat is critical to lead generation on dealer websites – especially with millennials. The game reprises the odd character collection from the 90's that resembles an anime Godzilla-gone-wild fairy tale, but it's a real-world application much like the movie, Nerve, and people are diggin' it.
Before I sat down to my midnight bowl of cereal last night, I was walking my dog when I bumped into neighbors on the street I rarely see. And by 'bumped', I mean the wife nearly walked into me at a Poképace while squealing to her husband "I found one!". They are a nice twenty-something couple who I politely cautioned against getting hit by a car or falling off a cliff in their Pikachu pursuit while playing Pokémon GO. We all chuckled and they joked they are too old to be chasing these little critters around.
…by 'bumped', I mean the wife nearly walked into me at a Poképace while squealing to her husband "I found one!"
I didn't respond out of kindness, but it was clear that late-night hours are a key time segment for internet users. Take a look around a Starbucks around 11 pm when they are about to close, catch a late-night appetizer at Applebees sometime or (here's a thought) just take a look at your web visits by the hour. People are living their lives online at all hours of the day, and you need to have your website ACTIVELY open for business around the clock with quality managed chat from CarChat24.
It has been fun to see the business sector scramble to lure Pokemon GO trainers into their stores chasing one of the 151 Pokémon around town. Maybe car dealers will be able to draw in a few Poképlayers, but when the fad subsides, they still need a quality digital marketing platform and our live chat is a key cog in that wheel. Once they're done chasing Charizard, Mewtwo, Ash, and all their friends around, people are going to need to shop for a car at some point. And to sell more cars, dealers must be available around the clock with a quality live chat company who generates leads that sell more cars. That's where we come in.
We have class-leading technology like SignalR servers, high-speed website chat code, custom-engineered chat console software, TRUSTe certification, and nearly a decade of continuous development in the auto industry. In addition, we have the best-trained chat operators in the auto industry. All this leads not only to more sales leads but (most importantly) more cars sold. Pokémon is great fun as long as people aren't getting run over or getting their phones hacked, but a quality automotive website with 24-hour chat is what will make a real difference helping sell more cars. Call, chat, or text with us now to schedule your demo.