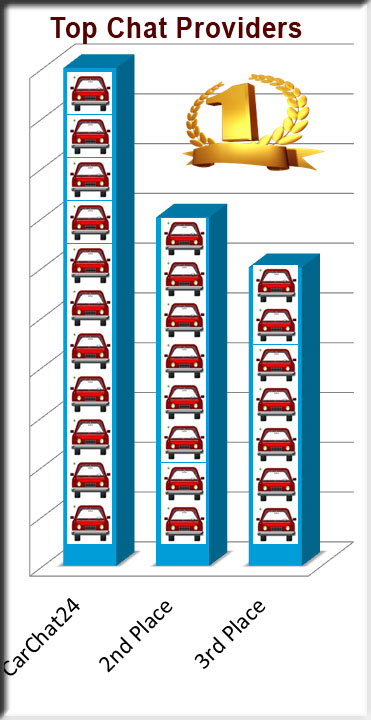 At CarChat24, our leadership understands the challenges of picking a vendor, because we all sat in management positions in the dealership, making decisions about dealer websites, chat providers, lead sources, and even light bulbs. We know that choosing a managed chat or chat software provider can mean an overwhelming barrage of data and technology, and it's not always easy to separate the hype from accurate performance data.
When car dealers ask us what makes CarChat24 a better chat provider choice than the competition, the answer is simple: we have the highest ratio of sold units compared to unique visits of any live chat provider in the industry.
When someone asks what one factor makes us the best, the answer is less simple. It's kind of like the difference between a 2005 F-150 pickup truck and its 2015 counterpart. Every single detail of the truck has been improved a little or even a lot, including powertrain, suspension, torsional rigidity, interior quality, safety features, and even lightweight aluminum body. And so it is with our Managed Chat.
Every single detail of the software, interfaces, and processes has been scientifically tested to be the best in the chat industry. Here are just a few areas in which we lead the pack:
Next-generation Signal R technology
High-performance mobile chat interface
Customer-facing interface
Award-winning chat operator console
High-speed chat servers
Best-trained 24-hour operators in the industry
Scientifically-tested operator scripts
User-friendly, award-winning analytics
Highly-tested proactive invite on key pages
Our entire team is committed to take every step to ensure our managed chat continues to lead the pack of chat providers, with a world-class team and industry-leading chat software. Like the F-150, maximizing each detail not only earns CarChat24 the top spot in the chat industry, but – most importantly – helps our dealers sell the most cars with chat. Contact us today for more details and a quick demo.