Sell Cars While Social Distancing with CarChat24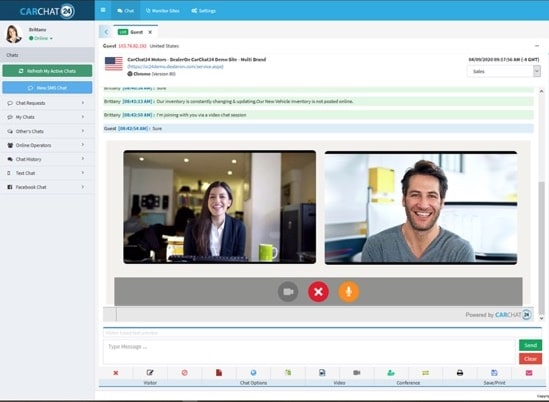 Like most businesses, car dealerships are being hit hard by Coronavirus stay at home orders. But people still need to buy cars and schedule service. CarChat24's Video Chat feature enables dealers to eliminate certain in-person activities and help customers to make a purchase with little or no personal contact.
Dealers are flooding us with inquires because they want to deliver the rapport that guests crave that only a face-to-face can deliver. Whether it be your BDC setting appointments, your sales staff showing a vehicle, or F&I going over a menu before sending papers to a client's home, CarChat24's new Video Chat feature delivers!
Here is Jeff Sterns to show you how you can use our Video Chat feature to work with car buyers through our live chat console.
CarChat24 has been the industry leader in live chat for car dealerships since 2007.
Let us show you how the best live chat system for automotive dealers can help your dealership.
Stay safe and healthy!