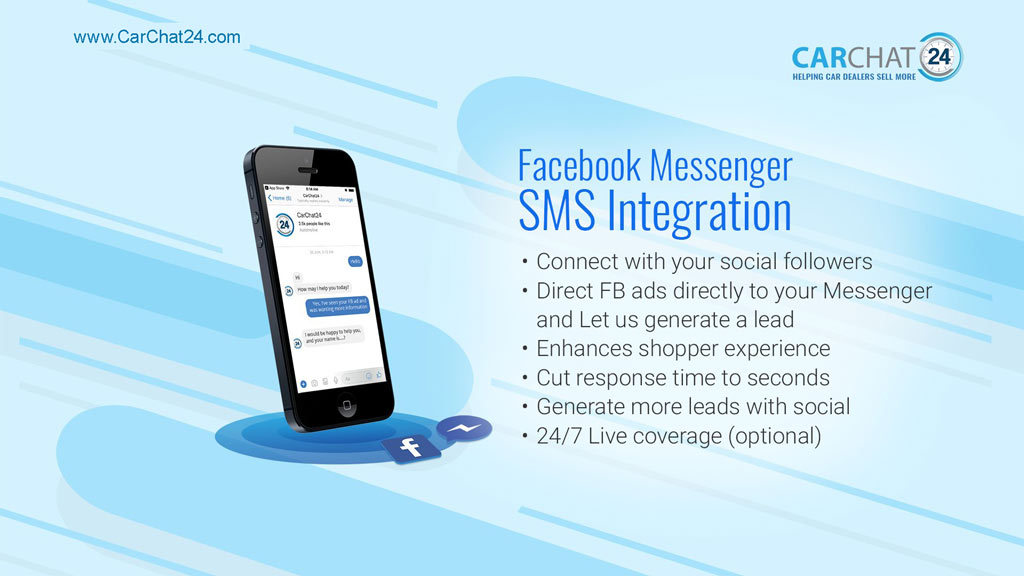 Your next customer is on Facebook. Connect with Messenger!
Facebook is now one of the main ways consumers use the internet, and the popularity of Facebook Messenger continues to grow.
CarChat24's award winning live web chat platform and support services can help you get more qualified automotive sales leads by seamlessly integrating with Facebook Messenger. Your potential customers are already comfortable with Messenger, so it makes perfect sense to use the new messaging platform to connect your social followers with our industry leading, highly trained live chat operators and start converting more with Facebook Messenger and CarChat24.