Three keys to add business to fixed operations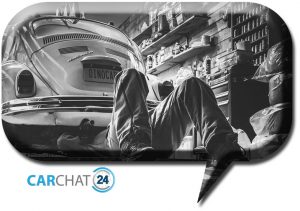 Though it's typically positioned as a tool to generate vehicle sales, live chat for the dealership service department can be a business booster, as well. Forty percent or more of all chat conversations are related to fixed operations leads or inquiries, so it's a good idea to understand not only the benefits, but also the perils.
There are several ways chat can help the service department. These include:
Incremental service business from appointments
Additional parts sales
Available to customers around the clock (with managed chat service from CarChat24)
Protect CSI by giving customers convenient contact method
Live chat for dealership service department is similar to sales
While it sounds good to just throw some free or cheap chat software on the dealership website and start increasing business in fixed ops, but the same rules apply as they do for sales. In fact, when a dealership has the sales team handle chat there is a risk that service inquiries could be handled poorly or ignored all together – not exactly the way to get raving reviews on social media. To ensure success for the service department from live chat handled in-house or through third-party managed chat, there are three critical keys:
Answer chat requests under 10 seconds – under six is best. It's nearly impossible even for medium-sized BDCs to answer a chat during every minute of the business day, not to mention after hours, so consider a quality managed chat provider to provide backup support or even take every conversation.
Train operators for service and parts inquiries – It's  ok to have the operators positioned as receptionists (even preferred), but be sure they are comfortable giving shoppers links or push pages to service appointment forms and other fixed operations inquiries. This is a big risk if salespeople are handling the chats.
Ensure parts and service departments respond to leads in a timely manner –Shoppers chat because of the implied promise that a live person is looking out for their interests. Be sure that leads are routed to a capable team member for both the parts and service departments who can respond within a reasonable time frame.
Live chat for the dealership service department presents an exciting opportunity to increase fixed ops production. With a little bit of focus on the details and an award-winning managed chat partner like CarChat24, dealers have a great opportunity to jump on this cutting-edge technology!
Call, chat or text today to schedule a quick demonstration.