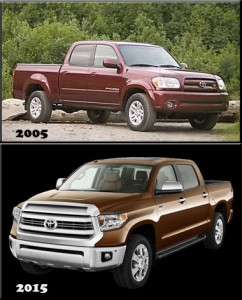 We often get asked while talking to dealerships about putting live chat on their website, "what one thing makes CarChat24 better than the competition?". Our response is that it isn't just one major thing that puts us ahead of the pack in sold units through chat. It is a laser-like focus on every little detail of the software and processes. It's the same if you walk onto a Toyota dealer lot and ask them what one thing makes the 2015 Toyota Tundra pickup truck better than the 2005 version.
The 2015 Tundra has a more efficient engine, higher quality interior, more aggressive design, better suspension, higher-tech transmission, greatly advanced safety features, and much more. All these elements combine to create a massive difference between the 2005 and 2015 vehicles.
And so it is with CarChat24's managed chat product. Here are just a few of the larger and finite details that combine to create a superior product:
Continuous product testing
Ongoing software development to leverage latest technology
Veteran operators (average tenure is four years)
Finely-tuned website interface with icons, tabs, and proactive popup invite
Latest high-speed server technology
SignalR protocol
Award-winning software interfaces for auto shoppers and
Rapid page-load speeds don't compromise Google search rankings
Tested pre-written scripts proven to generate leads
Console developed by 'car people' to sell cars, including integration with CarFax, Google Translate, Edmunds Data
Award-winning, detailed analytics
Operator teams are directly supervised and measured on 19 performance metrics
Comprehensive, award-winning chat console
Developing the top-performing live chat is a continuous effort that includes review of processes, technology, and lead-creation techniques.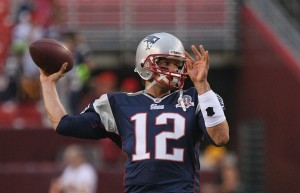 Another apt comparison is the NFL's  New England Patriots. They are a perennial playoff team that puts up dominant performances nearly every week. Their success also cannot be attributed to any one major attribute or player. It comes down to training, leadership, dedication at each position, and a winning attitude.
And so it is with CarChat24. From the leadership to each key player on the team, there is a commitment to create the best managed chat program and chat software in the industry. Contact us today for more information about our class-leading product and how it can help your dealership generate more website leads and sell more cars.