When your online shopper can schedule an online VIP Sales appointment on your website, your close rate increases over 50%!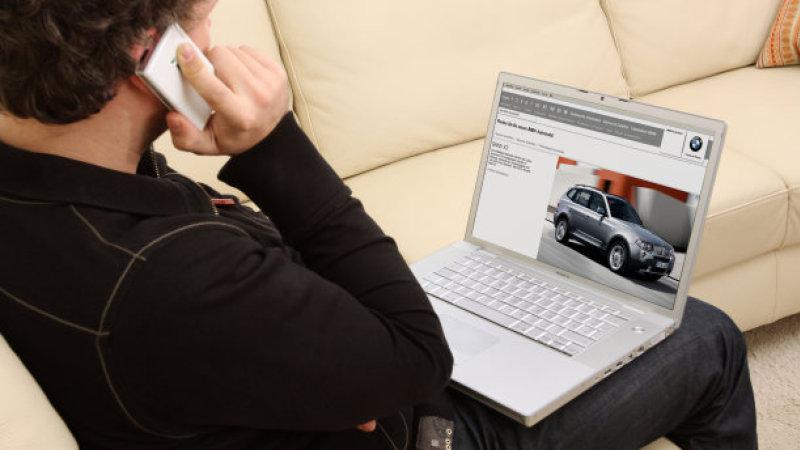 However, traditional internet sales leads only close around 20%! "While the average automotive dealer only sells about 20% of their Traditional Ups, if they can convince the online consumer to schedule and keep an appointment, their closing percentage more than doubles to roughly 50%. Moreover, when the dealer can have the vehicle cleaned and ready to go for the consumer before their arrival, and make them feel special (like a true VIP) during the visit, the closing percentage can approach or even exceed 80%!"
Click here to read the study by PLADOOGLE, LLC.
In this study, they found that dealers that prepare for the appointment increase their close ratio of those appointments over 80%!
How can you prepare for a VIP appointment?
Have the desired vehicle cleaned and pulled up front in a dedicated VIP appointment parking spot.
Have a VIP Appointment hang tag on the mirror with the guest's name on it.
A VIP Appointment Display log at the receptionist desk visible to all new guests. This can be done with an LCD monitor and a feed from your CRM or simply by having a dry erase board updated 2-3 daily.
Early manager introduction to greet your VIP guest. This shows the guest that you are prepared for their appointment and excited to have the opportunity to work with them.
Offer to appraise their trade-in while they are on the test drive. This practice offers to save the VIP appointment time later in the process. Respecting your VIP guests time is a huge rapport builder!

Your Millennial Online Shopper Expects More – Are You Greeting Them and Aiding in the Sales Process?
Millennial buyers today start on the internet. In this recent J.D, Powers study (September 14, 2017) they noted that Millennial buyers that use disruptor apps spend an average of 19 hours online shopping for an automobile, and 56% of that research is done on a mobile device! Are you interacting with them when they arrive 24/7?
14 Sept. 2017 — Users of "disruptive" websites and apps—such as Zappos, Netflix, Uber and AirBnB—digital brands that challenge traditional business models, spend more time using their smartphones to conduct research prior to visiting a dealership, according to the J.D. Power 2017 New Autoshopper Study, released today.
The path to purchase for these disruptor site and app users is similar to non-disruptive site users—both groups take about four months to shop for and buy their new vehicle—but disruptive site users spend far more total hours conducting automotive research on the internet than non-users (19 hours vs. 12 hours, respectively) and visit more automotive shopping sites (12 sites vs. 9 sites). Users of disruptive technologies also visit more third-party sites and are far more likely to use smartphones to conduct automotive research (69%) than are non-users (38%)."
Automotive research on mobile devices on the rise: More than half (56%) of automotive internet shoppers conduct research on a mobile device. Smartphone usage continues to trend upward in 2017 (42% vs. 37% in 2016), while tablet usage dips slightly (32% vs. 33% in 2016). The average internet shopper spends 13 hours conducting automotive research online, and now 36% of the total time spent is on mobile devices.
Third-party website leaders remain unchanged: The study examines 35 third-party websites. The three most frequently visited third-party sites have remained consistent since 2012: Kelley Blue Book (41%), Edmunds (29%) and Consumer Reports (23%), although both Edmunds and Consumer Reports experience notable drops in visitation this year (-3 and -7 percentage points, respectively, vs. last year).
It is evident that automotive shoppers are more prepared when they visit your dealer website. Could you ever imagine not greeting a "fresh up" on your sales lot? Today, your dealership's website is your virtual front door. Having CarChat24's 24/7 Live Professionally trained operators greet every website visitor can help you solve this problem of missed opportunities. "Statistically, we see an average increase in sales leads generated of 40-60% just by adding CarChat24 to a dealers site." – "When a visitor finally makes the decision to visit a dealers site they have questions and having a live operator greet them, help them co-browse the site, and offer them a VIP Sales appointment to test drive the vehicle they are seeking is huge!" ." Says Michael Chaparro, VP Marketing for ChatLead.com, Inc, CarChat24's parent company.
Appointments Sell Cars
With Statistics like this it is hard to ignore the anonymous visitors that are already on your site and need to be greeted, assisted, and offered a VIP Sales Appointment. These visitors have already demonstrated a distinct advantage over a traditional "Up" that pulls up on your lot. They have done their research and are ready to ask questions.
Your BDC offers Appointments – Why doesn't your website? Appointments Create a commitment from your shopper
Scheduling an appointment builds rapport – We all know that a sales appointment closing rate is higher than a traditional "up". This is because rapport has already been stablished and the guest comes in with their guard lower. This allows them to enjoy the experience of looking at Cars.
Now you can set the stage – Unlike a traditional "up", you can prepare for your VIP appointment and set the stage. Research your switch cars, and enhance the guests experiene from "Hello".
Explore CarChat24's Award Winning Solutions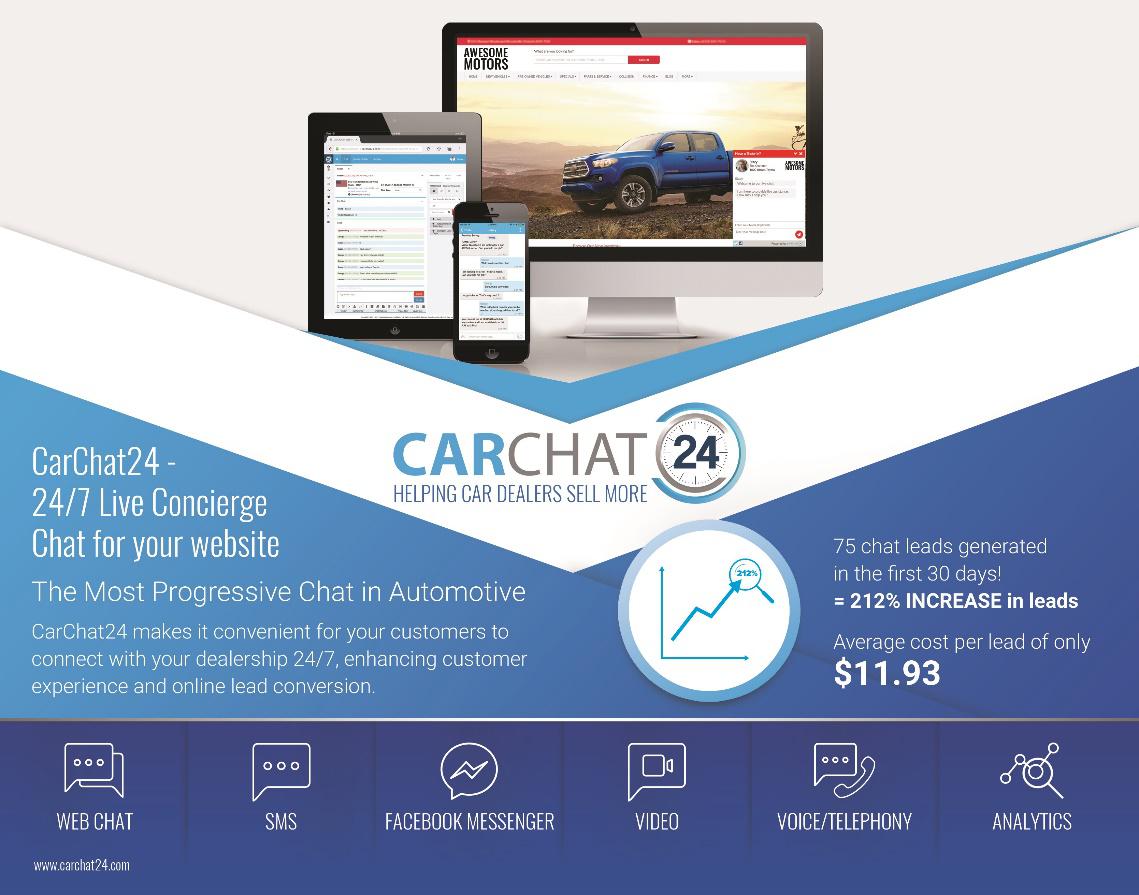 Examine your websites traffic and your current sales leads generated from your dealer website. Next ask yourself what can you expect from adding CarChat24 to your website? Check out our ROI Calculator and see for your-self! Ask yourself these questions before shopping past CarChat24 proven automotive specific, highly trained team of operators.
Do they know the automotive shopper and have proven scripting tested over 10+ years of helping dealers sell?
Do they offer backup support offering me the ability to let my team chat and text during store hours?
Do they capture relevant information like pages visited, referring websites, keywords searched, and previous visits to my site and submit that all in with the lead directly to my CRM, email or text notification?
Can they concierge my online guest and remote change their browser helping the guest find the exact page, credit application, or online appraisal tool up request?
Do they offer a mobile app for my sales people to monitor my site in real-time and accepts chats/text request?
Can they manage my Facebook Messenger and drive leads from sales ads 24/7?
If you want all the answers to these questions to be "YES!" then shop no further. Simply schedule an online presentation request here and take a test drive.