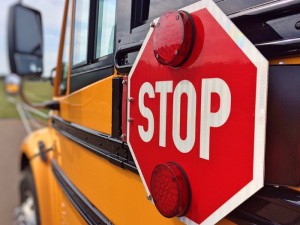 Less time = more live chat
As children (and adults) across the north America head back to school, the daily timeline for millions gets even more compressed. Carpool and extracurricular activity requirements carve into precious time for personal priorities – like shopping for a car. So having an operator available around the clock to respond to these time-challenged buyers with live chat on dealer websites becomes ever more vital. These logistical challenges can also extend to dealer staff, who often face the same challenges as shoppers.
Here are three stressors from the start of school identified by the American Psychological Association
Children have to be at school at a certain time, which can add additional time demands on parents.
The purchase of school supplies, clothes and registration costs/tuition can be an additional financial burden.
Vacation time is often used up, meaning that there will be fewer opportunities during the next several months to be able to take a personal break from work to devote to other life needs.
With shoppers spending more time on the go, their mobile devices become a bigger shopping tool. More than ever, consumers in every segment are living their lives through mobile devices, and one of the best ways a car dealer can engage these busy shoppers is with a chat option that is interactive for customers around the clock.
There are several activities that present opportunities for buyers to shop for cars on your website:
Waiting in carpool lanes
After-school and evening extracurricular activities
Doctor appointments
Early morning
Late evening after bedtime
Each of these activities is an opportunity for a live chat conversation, a lead, and another potential car sale. Now, more than ever, being available at your clients' fingertips is critical to selling cars.
If you are looking at chat providers, decide whether just generating leads or actually selling more cars is your priority. CarChat24 leads the field in sold units through live chat on auto dealer websites. The quality of our chat leads is second to none. Call or chat today for more information.